Executive Director

A native New Orleanian and proud New Orleans Public Schools graduate, Adrinda "Drin" Kelly credits her incredible Black teachers for her resilience, drive, and unrelenting belief in the assets of Black education. Drin is passionate about building the capacity of exceptional Black educators to provide a high-quality education to our children while challenging structural relationships of inequity through narrative and systems-change strategies.
Prior to her nonprofit work, Adrinda worked as an education editor in New York where she was focused on developing college preparatory resources for underrepresented students. Immediately prior to BE NOLA, Adrinda was the national managing director of staff diversity, equity, and inclusiveness strategy at Teach For America and led several initiatives focused on strengthening staff and alumni communities of color. Adrinda has written on the intersection between race, history, and education for Teachers and Writers Magazine, Students at the Center, and the Journal of Humanities and Cultural Studies.
Adrinda graduated with a B.A. in English from Harvard University and holds an M.A. in Humanities and Social Thought (Global History) from New York University. In 2008 she was a Diversity Studies Fellow at the University of Cape Town. She is an active member of the McDonogh #35 Alumni Association and is a Fall 2018 Pahara NextGen Fellow.
You can email her at adrinda@blackedunola.org.
Director of Partnerships
Stevona "Stevie" Elem-Rogers is a womanist writer, educator, and orator with a passion for innovative examination and advocacy of Black culture and womanhood. Stevona received her B.A. from The University of Alabama in English and African-American Studies. In 2007, she began her teaching journey by way of Teach For America - New Orleans, and received her National Board Certification and Master of Arts in Teaching from Louisiana College, with a concentration in Culturally Responsive Teaching, a pedagogical theory created and advanced by Black women scholars.
After exiting the classroom, she took on roles cultivating partnerships with key community leaders and organizations in New Orleans with a focus on strengthening the Black talent pipeline, fostering culturally-responsive pedagogical practices on school sites, and providing coaching and professional development to organizations and instructors across the city.
In spring 2016, a decade in education became the foundation of Black Women Are For Grown Ups, a digital campaign she launched alongside an ever popular t-shirt to celebrate — and heighten the visibility of — the full, complex narratives of Black women. This idea continues to inspire tangible projects and collaborations exclusively for Black women.
Stevona who is celebrated as "The Writer" on Refinery29 list 20 Black Women You Need To Know Right Now has been invited to share her works at various institutions including, but not limited to, Saint Heron, Ace Hotel, The Contemporary Arts Center of New Orleans, New Orleans Museum of Art, Xavier University of Louisiana, and The Schomburg Center for Arts and Culture.
You can email her at stevona@blackedunola.org.
Data, Communications & Operations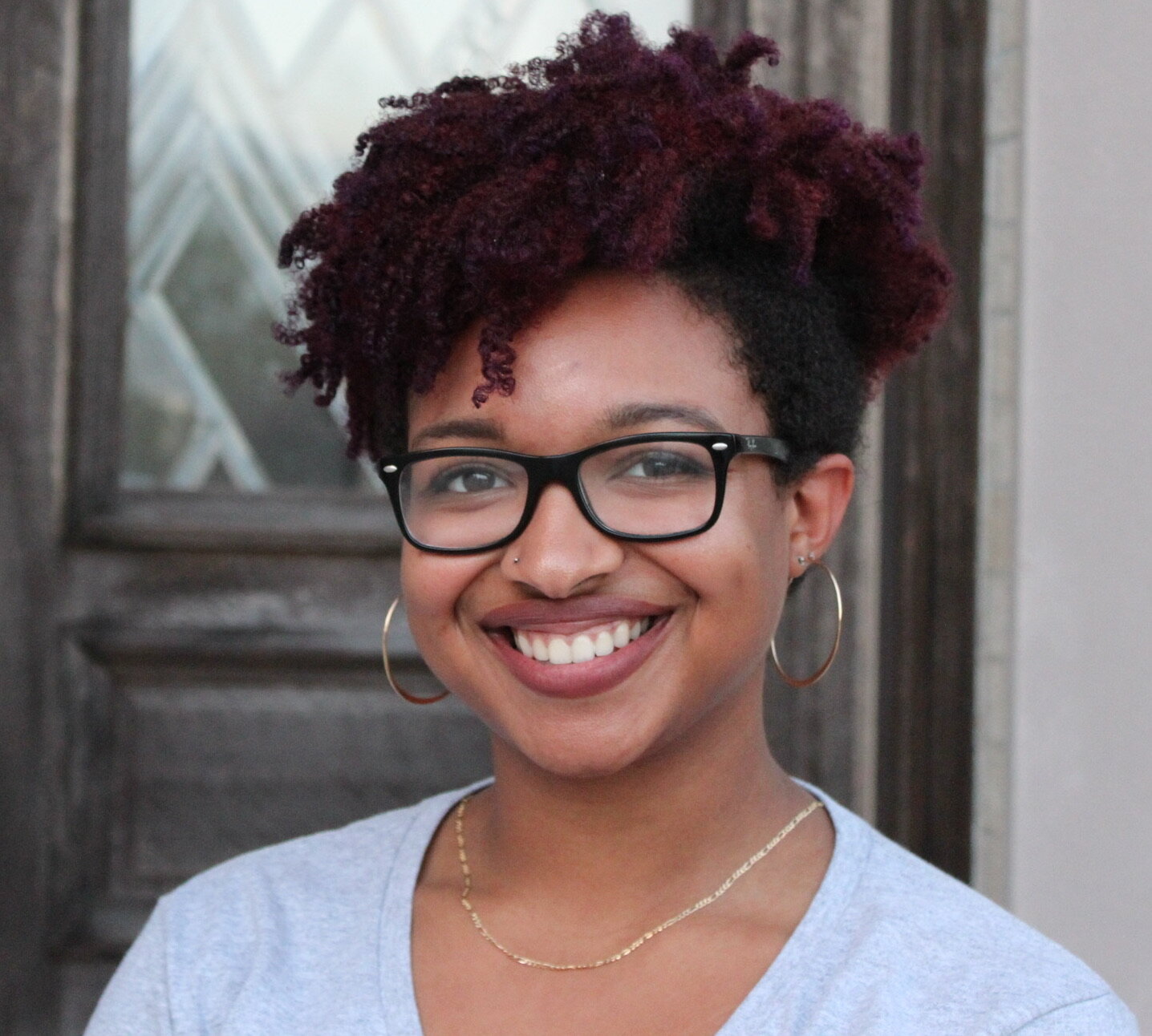 Data & Communications Coordinator

Jessica Eugene, a native New Orleanian, is a Dance Artist, Educator, and Community Organizer. She recently obtained her BFA in Dance Performance and Choreography from the University of Southern Mississippi where she was a member of the Repertory Dance Company. Before receiving this degree, Jessica studied at Lusher Charter School where she graduated with a Certificate of Artistry in dance. Jessica was also a Pre-Professional student with the New Orleans Ballet Association where she studied under major dance companies such as Complexions, Ailey II, Urban Bush Women, and Ballet Hispanico, to name a few. Jessica has attended the American Dance Festival, Urban Bush Women's Summer Leadership Institute, and presented research at the National Dance Education Organization's Annual Conference in 2017.
Jessica is currently serving as the Data and Communications Coordinator for BE NOLA through the Public Allies New Orleans program. She is also a Trainer in Training with the People's Institute for Survival and Beyond (PISAB)-- a nonprofit organization committed to Undoing Racism through community organizing strategies. Jessica is also involved with some of the youth programs at Dancing Grounds, where she is able to blend her passions of Dance education and Anti-Racist Community Organizing work.
Operations Manager

Bio coming soon.